Who we are
Uncle Henry's Gourmet Meats is a small family owned and operated business in Troy, MI.
Henry Kolbuch has always been an avid hunter. He started off processing deer and making venison products for family and friends, which was a huge hit. After a few years he decided to pursue his passion and he started Uncle Henry's Gourmet Meats, with his wife, Carol.
As customers saw the extra care Henry and his family took in processing their deer and ensuring they always got their deer back, and, after tasting Henry's products, the referrals started growing and the deer processing numbers grew. Now they operate year round and focus on providing a fresher tasting snack stick, along with other products, during the off season.
Uncle Henry's takes pride in making a product that keeps the promise of quality, meeting customers' expectations of flavor and consistency, in a clean and modern facility.
A Making it in Michigan Success Story featuring Uncle Henry's.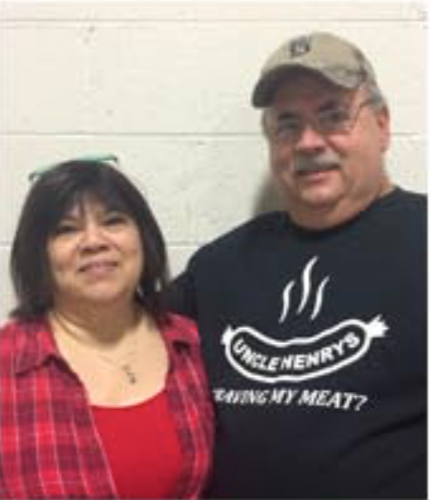 100% Guarantee
Our products represent who we are. We set out with one goal - to create a fresh and flavorful snack stick. If you're not completely satisfied, simply bring it back for a full refund.
Carol Kolbuch

Carol will make sure every experience is a professional and pleasant one!
Sheila Kolbuch

Sheila makes sure things are done efficiently and in a timely manner.
Henry Kolbuch Jr.

Avid hunter. Over 25+ years experience in processing. Customer satisfaction and quality products are his top priorities.